THE HONDA DOLLARS PROMOTION IS ON AGAIN!!! TAKE $50 OFF RETAIL PRICES FOR THE HONDA BRUSHCUTTER RANGE AND $100 OFF THE RETAIL PRICE ON THE AUSTRALIAN BUILT HRU MOWER RANGE.
GREAT HONDA PUMP SPECIALS AVAILABLE FOR JANUARY AND FEBRUARY ON THE WX10, WB20 AND WB30($819 DOWN FROM $999!!) TRANSFER PUMPS.. AS WELL AS HONDA 2" AND 3" TRASH PUMPS!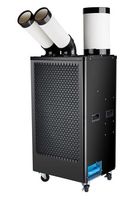 TRANSFORM A HOT WORKSPACE INTO A COMFORTABLE PLACE WITH THE NEW RANGE OF B.E REFRIGERATED COOLERS currently 12% OFF NORMAL PRICING, STARTING FROM $1900 including GST and freight.
For a brouchure go to BE Refrigerated Coolers Brochure
Your local expert for all your agricultural and domestic power equipment needs
Judds Engineering estabilished in 1957, specialises in sales, service and repair of outdoor power equipment for both the residential,agricultural and commercial user. Over the years we have maintained a longstanding tradition of quality service, reliability and sound business ethic. Though a small company, we are long term holders of many quality dealerships with a large range of spares, efficient large workshop, and product to reduce downtime. We supply stationary engines both petrol and diesel, water pumps, pressure washers, hydraulic hoses/components and brass fittings, mowers, chainsaws, brushcutters and blowers to name but a few. Our fully equipped workshop caters for the professional contractor and the residential user. Engineering services include guillotining, brake pressing and welding.
We are dealers for Honda, Briggs and Stratton, Kohler, Yanmar, Hatz, Echo, Shindaiwa, Atom, Ferris, Victa, Hansa, Gentech, Bar Pressure Washers, Southcott/Gates Hydraulic Hose and Fittings, Industrial Fitting Sales(brass), Christie Engineering(post drivers), Onga Pumps, Finsbury Pump Systems,Gaam, Lehane Centrifugal Clutches and many more....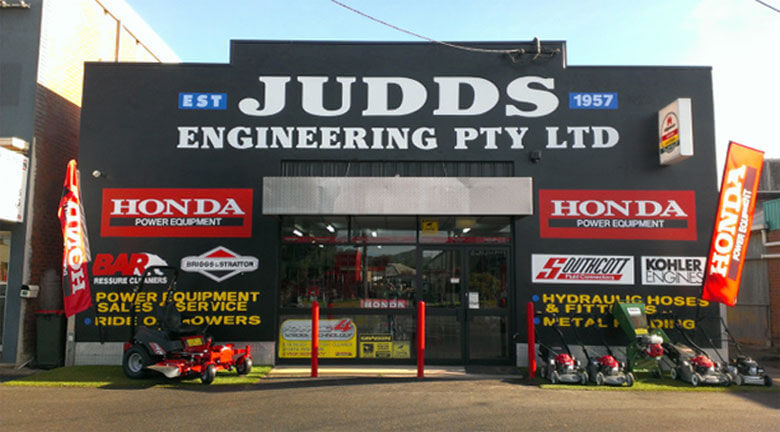 Featured Products